The Overhead
Just imagine this...
You've got an upcoming doubles match and one of your opponents is known around town as the lobber extraordinaire...

Discover how to play your overhead like this...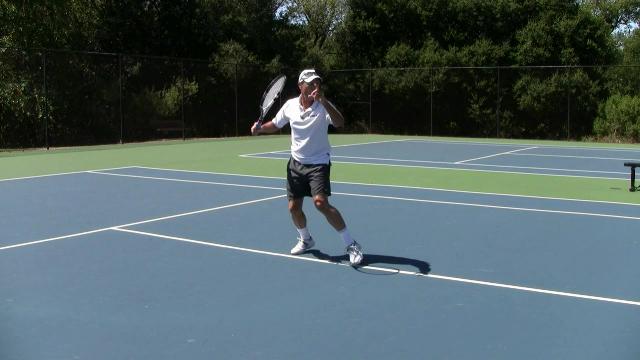 The "3 Magic Moves" of The Overhead
taught by Brent Abel
You and your partner played this same team a month or so ago and that lobber just absolutely lobbed you to death because they knew your overhead was a real liability.
And even when you did get back into position to cover their short to medium depth lobs, there just wasn't much "pop" when you made contact.
But now you're excited and eager to play this team again because you've taken the past three weeks and worked on a specific footwork pattern to react to your opponent's lobs, a new racket set up position, and a swing shape that has turned your overhead from a weakness into a weapon.
It's now match time, you and your partner win the spin and elect to serve first, and the lobber extraordinaire decides he's going to start the punishment early and often as they did last match by lobbing their very first return of serve over you.
Your new footwork pattern is now automatic from all of the practice you've put in, you're back quickly and before your opponents know what's happening, there's this loud canon like sound coming from your racket as they watch your overhead drive right between both of them for an all out winner.
The lobber extraordinaire looks different all of a sudden. That cocky attitude is gone and there is a look of big time concern on their face.
You can make this happen...
Discover the 3 simple secrets to turn your overhead into a big time weapon in both singles and doubles.
This is a comprehensive detailed lesson on the pure fundamentals of how you can quickly learn how to hit your overhead with...
a perfect set-up footwork,
the ideal racket set up position,
much more power,
better placement,
the ability to reclaim your original good net position.
You'll learn ways to turn this shot into a real problem for your opponents by gaining...
better anticipation of their lob,
communication with your partner in doubles,
and most importantly, how to take the pressure off of you by re-thinking what the real purpose is of your overhead...
Shipping: Price includes shipping and there are no additional shipping fees to anywhere in the world.
Guarantee: 100% tennis player product satisfaction.
Support: Unlimited email and telephone support by Brent
DVD & Data CD: You receive 2 discs.
A DVD that plays on any worldwide standalone DVD player for a TV and any computer DVD drive,

AND you also receive a Data CD disc that has the converted video files for your video iPod and you can play the videos on your computer with the free QuickTime software.
Download Access: You get immediate access to the iPod (QuickTime) files if you want to download them right now.
You don't have to download anything, but if you want to get started right away, and if you have a high speed internet connection (dial up modems are too slow), you can download the files immediately (24 files that average 20mb each).
If you have a dial-up modem, you will not be able to download the videos.
Outside of U.S. Shipping: There are NO additional shipping charges to anywhere in the world.
DVD, Data CD for Video iPod & Computer,
and Immediate Download Access - $39
Claim your Overhead lesson now with Credit Card or PayPal
---
Have a Question?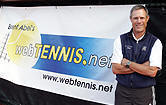 Click the Live Help button
to see if Brent is available to answer your question.